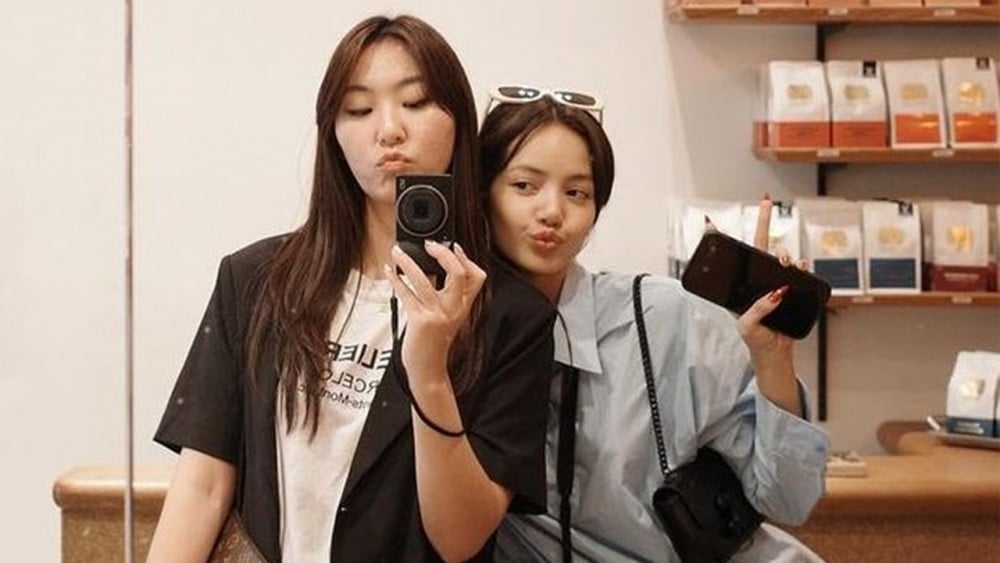 BLACKPINK Lisa's fans have been keenly awaiting updates following a significant change in her manager's professional status. On November 13, it was observed by the fans that Alice Kang, Lisa's manager, had amended her LinkedIn profile to reflect a departure from YG Entertainment, concluding a tenure of 5 years and 1 month.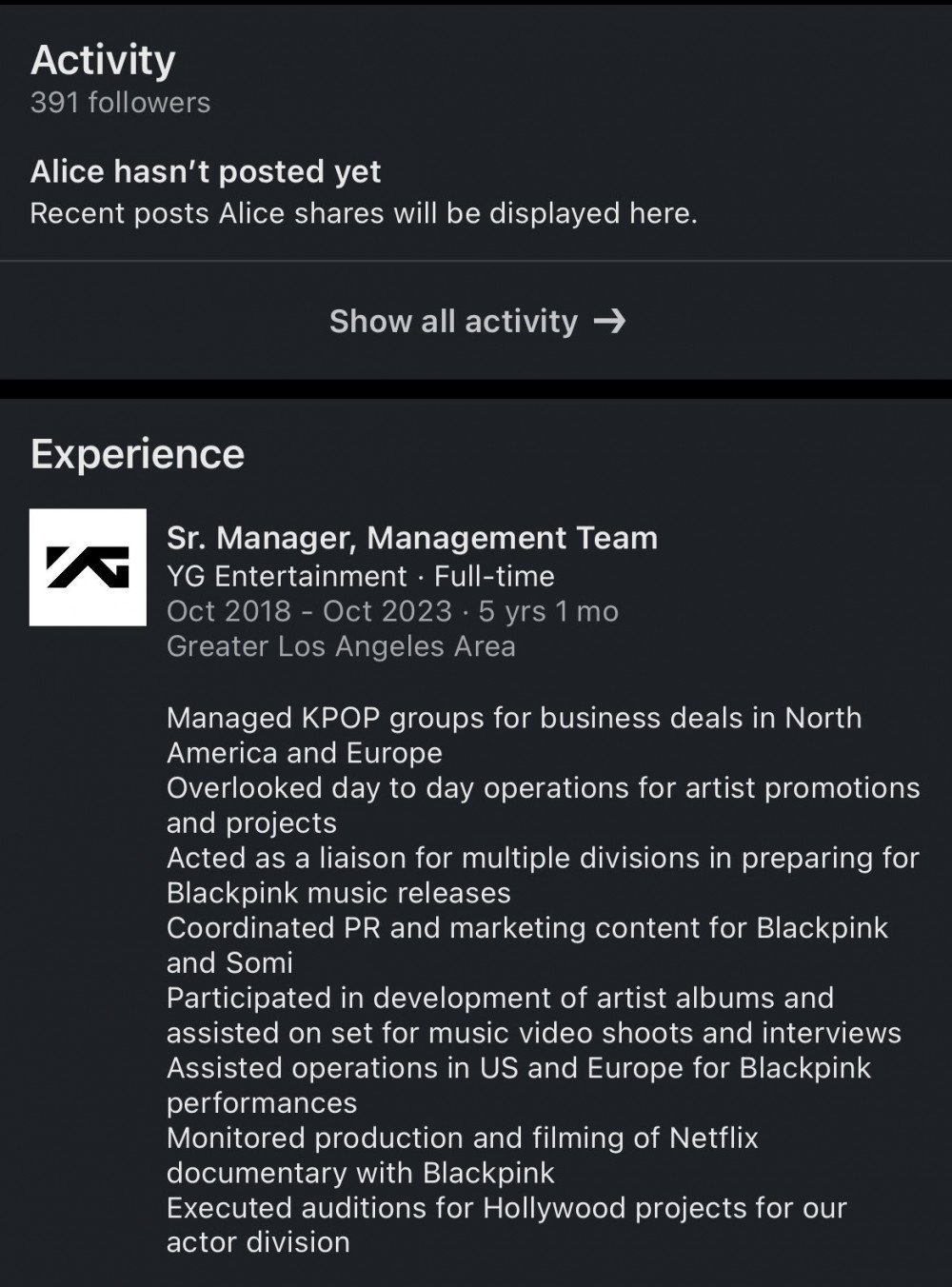 This recent development has sparked curiosity and concern among BLACKPINK's fanbase. The alteration in Alice Kang's employment status has led to a surge in questions from fans, who are now seeking a clear and official statement from YG Entertainment regarding the contract statuses of the BLACKPINK members. Given the group's immense popularity and influence, any changes within their management team or contract arrangements are of great interest to their global fan community.
In light of these events, fans are not only concerned about the immediate implications for Lisa's career but also about the broader impact on BLACKPINK's future activities and projects. An official clarification from YG Entertainment would help address these uncertainties and reassure the fans about the continued collaboration and success of BLACKPINK members under the agency's management.