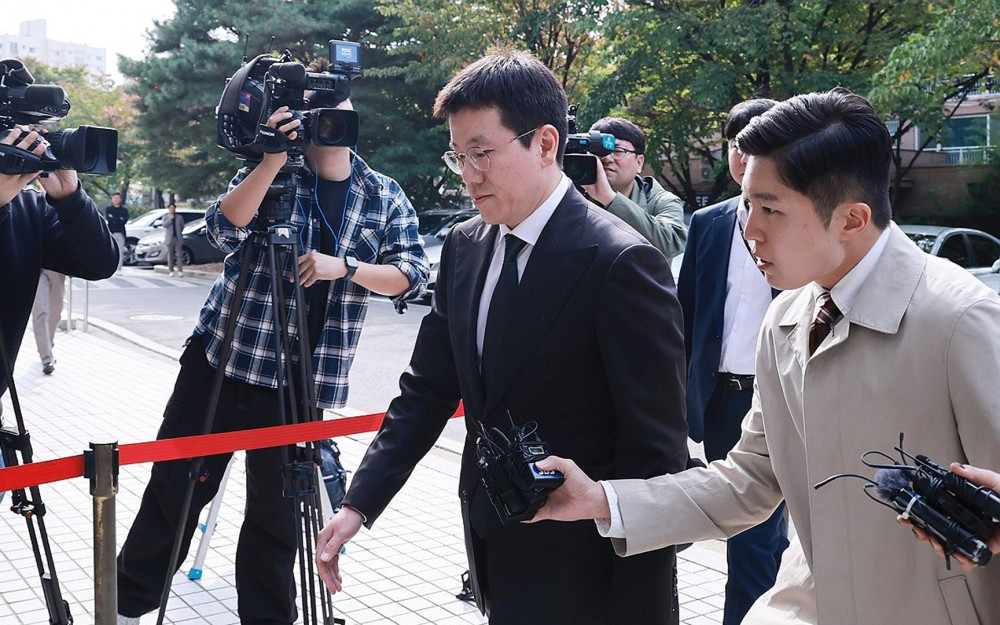 During the management rights dispute over SM Entertainment, Kakao's Chief Investment Officer, Bae Jae Hyun, was indicted on suspicion of involvement in stock price manipulation.
The Seoul Southern District Prosecutors' Office Financial Investigation Division 2 announced on November 13 that Bae Jae Hyun has been indicted and detained on charges of violating the Capital Market Act.
According to the dual punishment provision that also penalizes corporations when their employees violate the law, Kakao Corporation has also been indicted without detention.
According to the prosecution, Bae is accused of manipulating SM Entertainment's stock prices to obstruct the public takeover by HYBE, a competitor, during the corporate control competition in February this year. He allegedly manipulated the market to set and fix the SM Entertainment stock price higher than HYBE's public takeover price of 120,000 KRW (approximately 91.89 USD).
Bae and others are said to have mobilized approximately 2.4 trillion KRW (approximately 1.83 billion USD) on February 16-17 and 27-28, conducting a total of 409 high-priced purchases of SM Entertainment stocks to increase SM's stock price and interfere with HYBE's public takeover.
There are also suspicions that they did not report their large-scale stock holdings to financial authorities during this process.
Earlier, the Financial Supervisory Service's Capital Market Special Judicial Police (SPO) applied for arrest warrants on the 13th of last month for Bae, Kakao's Investment Strategy Office Head Kang, and Kakao Entertainment's Investment Strategy Department Head Lee on these charges.
Bae's legal representatives denied the allegations, stating that it was a legitimate on-market stock purchase and that stock prices were not manipulated. However, the court issued an arrest warrant on the 19th of last month, citing concerns about the destruction of evidence and the possibility of Bae fleeing. However, the arrest warrants for Kang and Lee were rejected.
Following this, on the 24th of last month, Kim Beom Soo, the founder of Kakao, was summoned as a suspect for questioning, and on the 26th, Bae and three others, along with Kakao and Kakao Entertainment, were referred to the prosecution for further investigation.
HYBE and Kakao have been engaged in disputes, including public takeovers, over the acquisition of SM Entertainment earlier this year. In the process, suspicions of stock price manipulation arose when HYBE claimed that "abnormal buying behavior" occurred.
Through public takeovers, Kakao and Kakao Entertainment acquired a combined 39.87% stake in SM Entertainment by March 28, making them the largest shareholders with an equity of 20.76% and 19.11%, respectively.