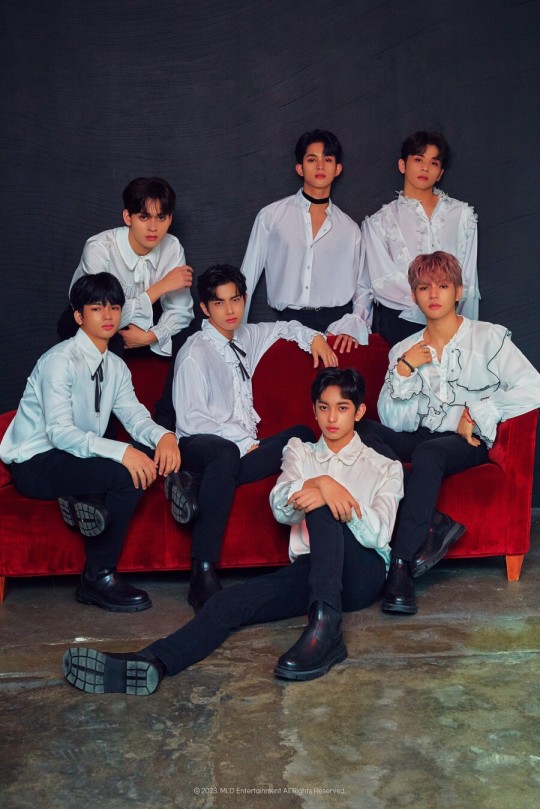 A Korean-Philippines Union! the boys group HORIZON gathered 7,000 people at Phillipit's first performance → National debut expected for June

Group Horizon (HORI7ON) Claimed his Fierceness in the Philippines.
On march 5th HORIZON held a fans event at Robinsons Dasmariñas in the Philippines.
This was the first time for HORIZON to meet their fans after the group's formation. At the scene,the crowd of about 7,000 fans who had been waiting for a meeting with the HORIZON members, was proof of the explosive popularity of the group in the Philippines.
Horizon held a presentation including the signature song 'TAKE MY HAND' of 'Dreammaker', and missions songs of the program as 'Dash', 'Lovey Dovey', 'Tiger', and Philippine famous song 'Salamat' showing a diverse presentation.
Horizon is a 7 member boy group formed through the Korean-Philippines associated program 'Dream Maker'. The group name HORI7ON, which means horizon, enclose the meaning of the dreams of seven boys who started on the same line gather in one place heading for a common goal.
Meanwhile, Horizon, which made an awesome first step in the Philippines, plans to continue helding activities with the goal of debuting in Korea in mid-June.