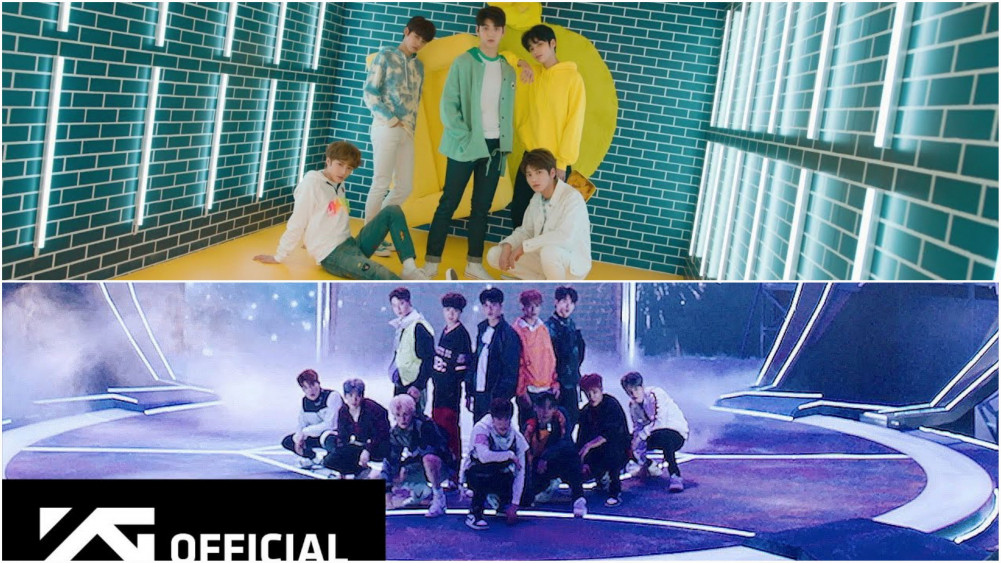 The fourth generation of K-pop has witnessed the emergence of immensely talented boy groups, each leaving a mark with their debut MVs. These videos not only showcase the musical prowess of the groups but also serve as visual and narrative representations of their identities.
Let's delve into the top five most-viewed debut MVs by fourth-generation boy groups.
1. TXT – CROWN (164M)
TOMORROW X TOGETHER (TXT) made a memorable entrance into the K-pop scene with "CROWN" in 2019. With a fresh and youthful concept, "CROWN" garnered immense attention globally. It now stands as the most-viewed debut MV by a fourth-generation boy group, with more than 164 million views.
2. X1 – FLASH (122M)
X1, the now disbanded project boy group formed through the survival show "Produce X 101," made an impactful debut with their electrifying MV "FLASH," which has earned the distinction of being the second most-viewed fourth-generation boy group MV on YouTube, amassing an impressive 122 million views.
3. TREASURE – BOY (121M)
YG Entertainment's fourth-generation group, TREASURE, entered the scene with the dynamic MV "BOY" in 2020. The eye-catching visuals and energetic choreography highlighted the group's versatility and performance abilities. The video gained traction and is now the third most-viewed fourth-generation boy group MV with an astounding 121 million views.
4. ENHYPEN – Given-Taken (77M)
With over 77 million views, the next on the list is "Given-Taken" by ENHYPEN. Formed through the survival show "I-LAND," ENHYPEN's debut MV showcased their skills and a visually stunning narrative. The group's unique blend of storytelling and aesthetics made "Given-Taken" a standout debut.
5. Stray Kids – District 9 (66M)
Stray Kids, one of the most popular fourth-generation groups, burst onto the scene in 2018 with their debut MV, "District 9." The group's raw and authentic approach resonated with fans, making "District 9" the fifth most-viewed debut MV by a fourth-generation boy group. The MV's high-energy visuals contributed to its views.
As the global K-pop phenomenon continues to grow, these fourth-generation boy groups and their debut MVs play a crucial role in shaping the industry's future.