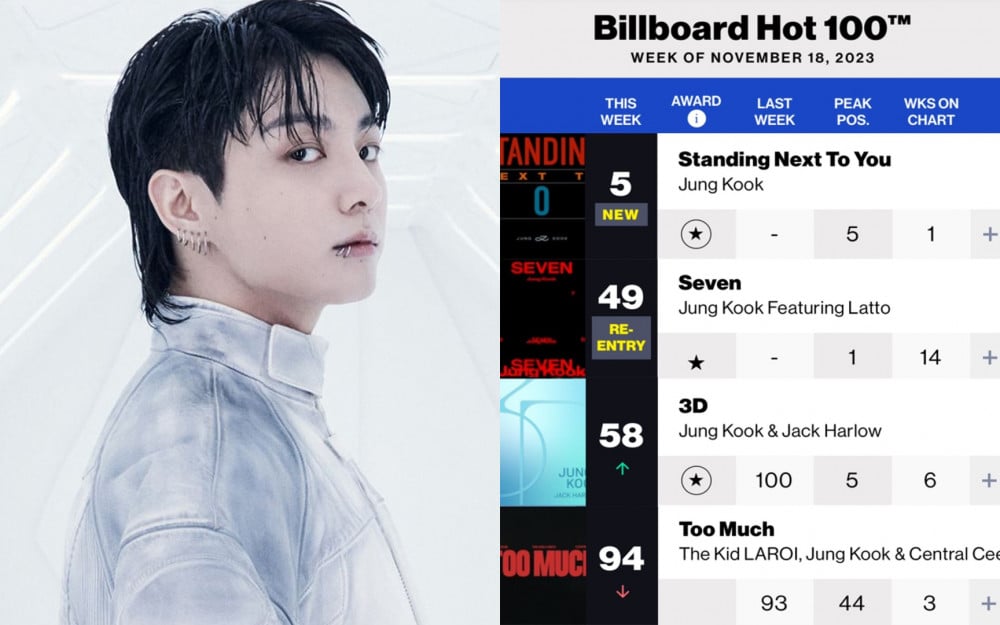 BTS's Jungkook has achieved another groundbreaking milestone by becoming the first K-pop solo artist to simultaneously chart four songs on Billboard's HOT 100.
Jungkook's unprecedented accomplishment solidifies his position as the top artist in the music industry, setting a new standard for excellence. The four tracks gracing the Billboard HOT 100 include "Standing Next To You," "Seven ft. Latto," "3D ft. Jack Harlow," and "Too Much with The Kids LAROI and Central Cee."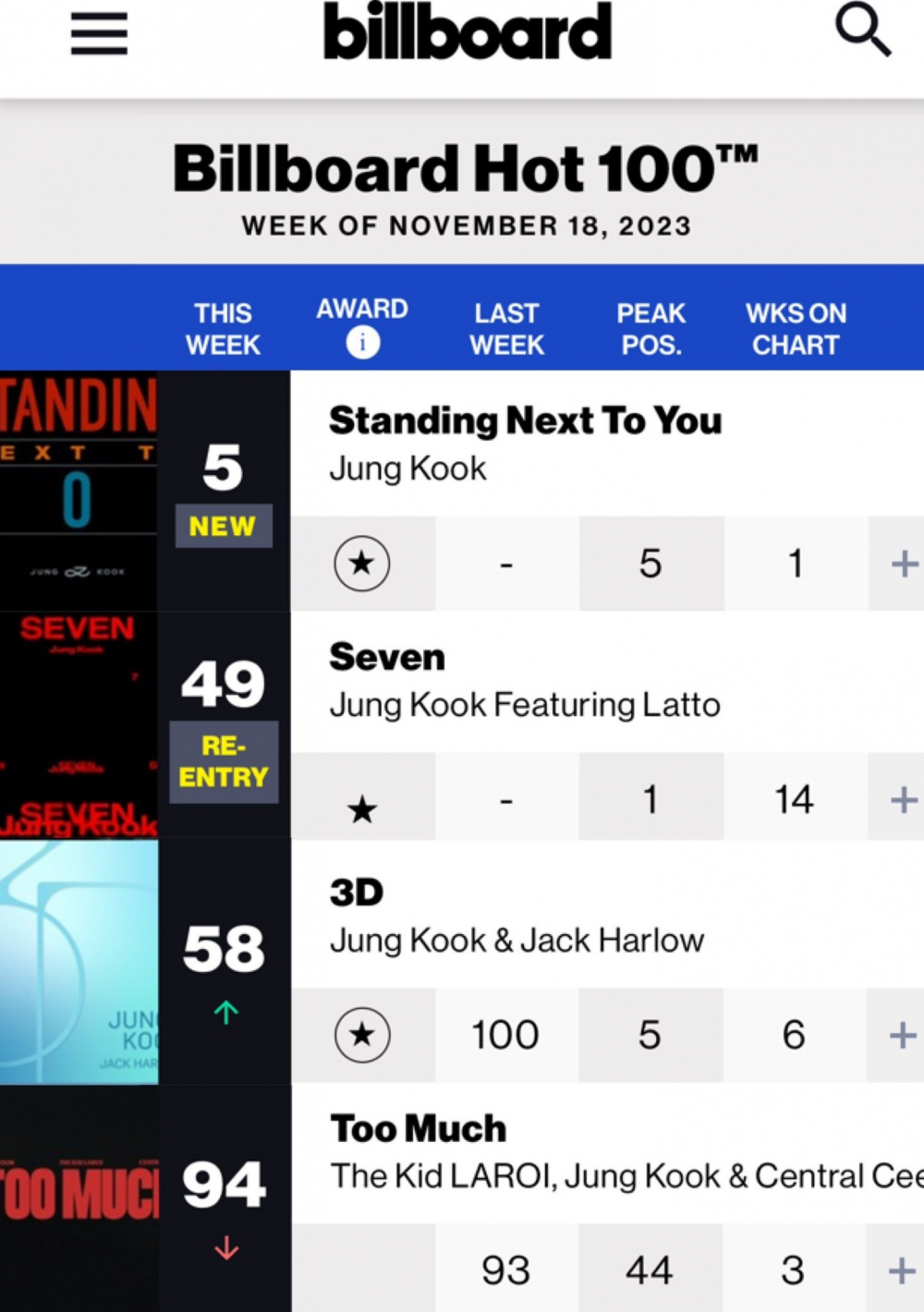 Not only that, Jungkook has ranked 2nd place on the Billboard Artist 100 for this week, just below Taylor Swift and above Drake. Jungkook's ability to captivate audiences with his distinctive vocals, compelling performances, and undeniable charisma has propelled him to the top, allowing him to make this remarkable milestone.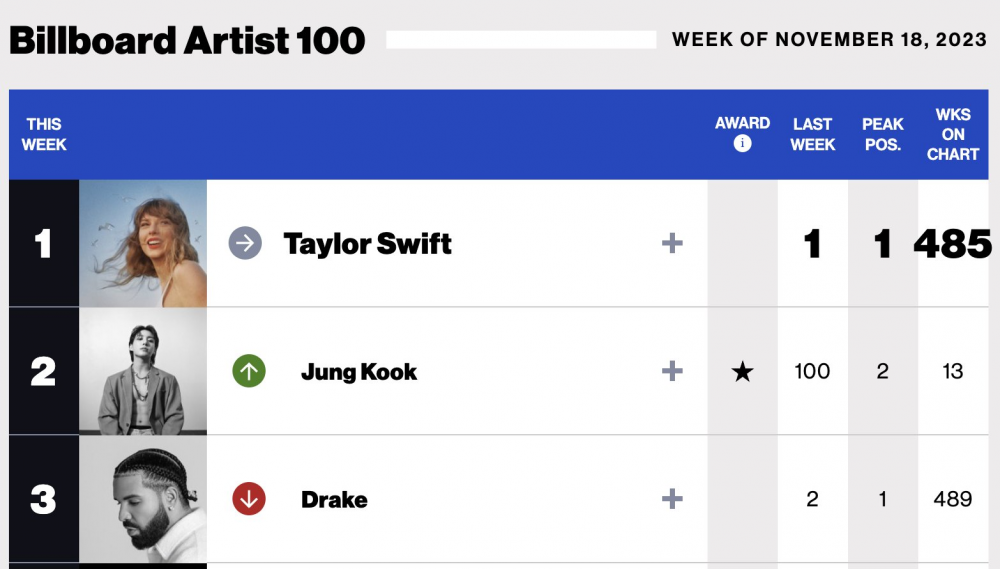 Korean online users have also become impressed with this feat and lauded Jungkook in various online communities. They commented, "This is so crazy," "Jungkook ranking second place on Artist 100 is so awesome," "Daebak," "Congrats Jungkook," "This is impressive," "He's our golden maknae!" "Four songs on Billboard wow," "Jungkook, you're really something," "So crazy," "This is so dope," and "I'm so proud, Jungkook congrats!"